NZX Announcement
5 October 2023

Please find attached the LGFA Quarterly Funding Update to Investors for September 2023.

Note that we have revised up our forecast Bond Issuance Programme for the current 2023-24 financial year by $300 million to $4.5 billion (excluding any issuance of Treasury Stock). This reflects the higher amount of council and CCO lending by LGFA in the September quarter of $1.22 billion and following on from June quarter council and CCO lending of $1.47 billion.

We will next provide an issuance programme update when we release the December 2023 Quarterly Funding Update in January 2024.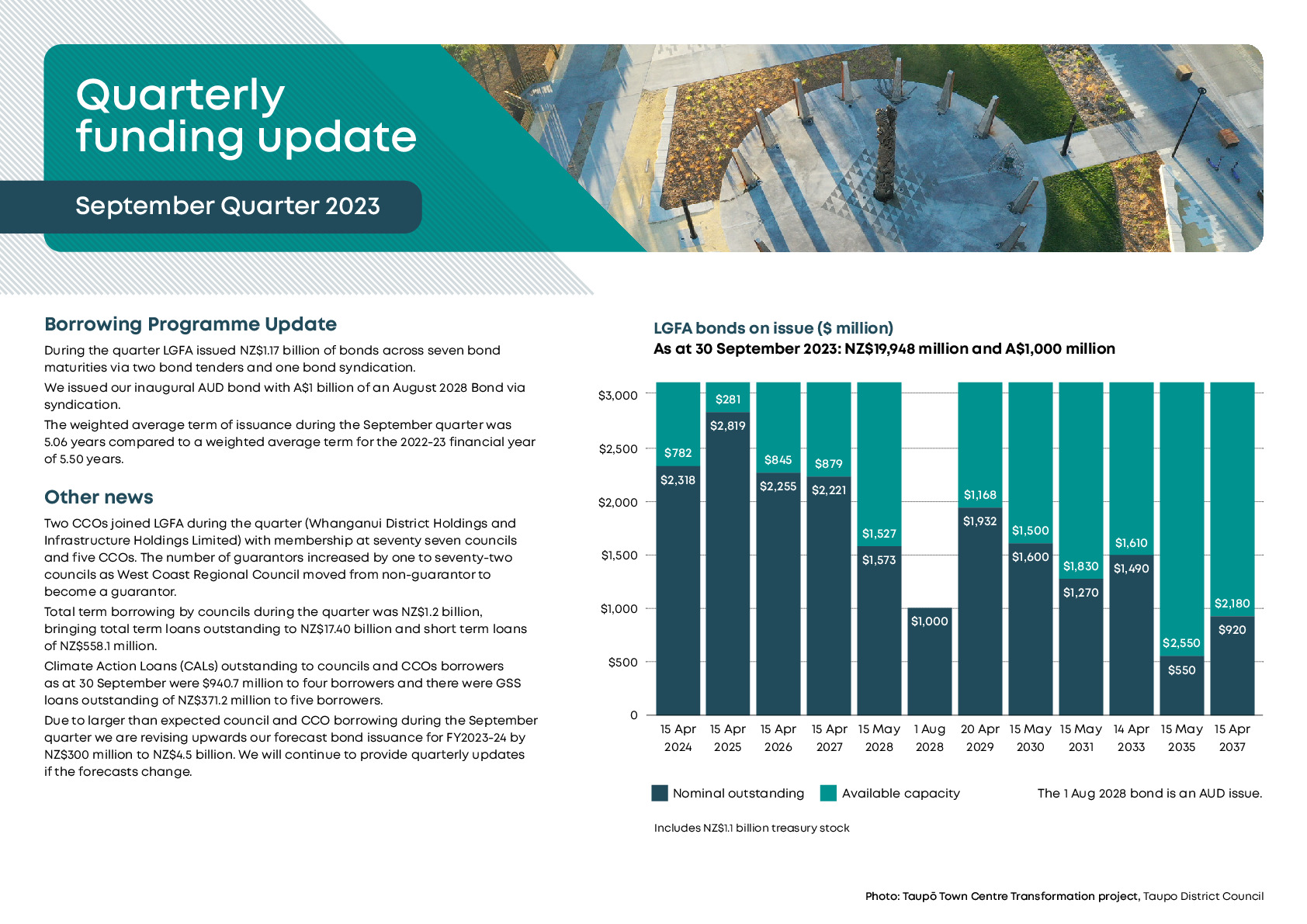 ENDS
Released on behalf of NZ Local Government Funding Agency Limited by Mark Butcher, Chief Executive.

Telephone +64 4 974 6744
Email mark.butcher@lgfa.co.nz
Website lgfa.co.nz