By partnering with Toitū Envirocare, LGFA has been able to accurately measure our greenhouse gas (GHG) emissions and put in place strategies to manage and reduce impacts.
We are very pleased to report that LGFA achieved Toitū net carbonzero certification in June 2021.
The Toitū certification recognises the processes LGFA has put in place to measure our GHG emissions, as well as management plans to reduce our company's emissions. Where LGFA are unable to eliminate emissions, these are offset through the purchase of high-impact carbon credits from a Gold Standard-certified international project.
Toitū Envirocare offer carbon management and carbon neutral certifications for organisations, including tools to measure, reduce and offset GHG emissions. Toitū certifications meet and exceed the requirements of ISO standards and ensure consistent and comprehensive reporting, benchmarking and management under international best practice. Toitū carbonzero certification is accredited by the Joint Accreditation System of Australia and New Zealand (JAS-ANZ).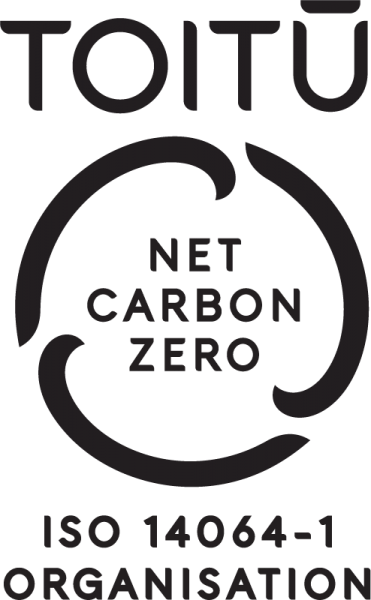 LGFA directors are committed to reducing our carbon emissions over time. Our first target is cutting per employee emissions by 30% by 2030, compared with a 2018/19 base year. We have also increased the use of meetings using technology to reduce the need for physical travel and moved towards a paperless office with the use of electronic versions where possible for transaction recording/record keeping.
We are also encouraging all our suppliers to consider their environmental impact.
Read more about our certification at the Toitū Envirocare website.