NZX Announcement
20 October 2023

LGFA credit ratings affirmed by Fitch Ratings at AA+/AA+ with Outlook Stable

Fitch Ratings has affirmed LGFA's Long-Term Foreign and Local-Currency Issuer Default Ratings (IDRs) at 'AA+' with a Stable Outlook. Fitch has also affirmed LGFA's senior unsecured local-currency bonds at 'AA+' and its short-term domestic bond programme at 'F1+'.

Fitch classifies LGFA as a government-related entity (GRE) under their GRE Rating Criteria and equalises its ratings with those of the New Zealand sovereign (AA+/F1+/Stable).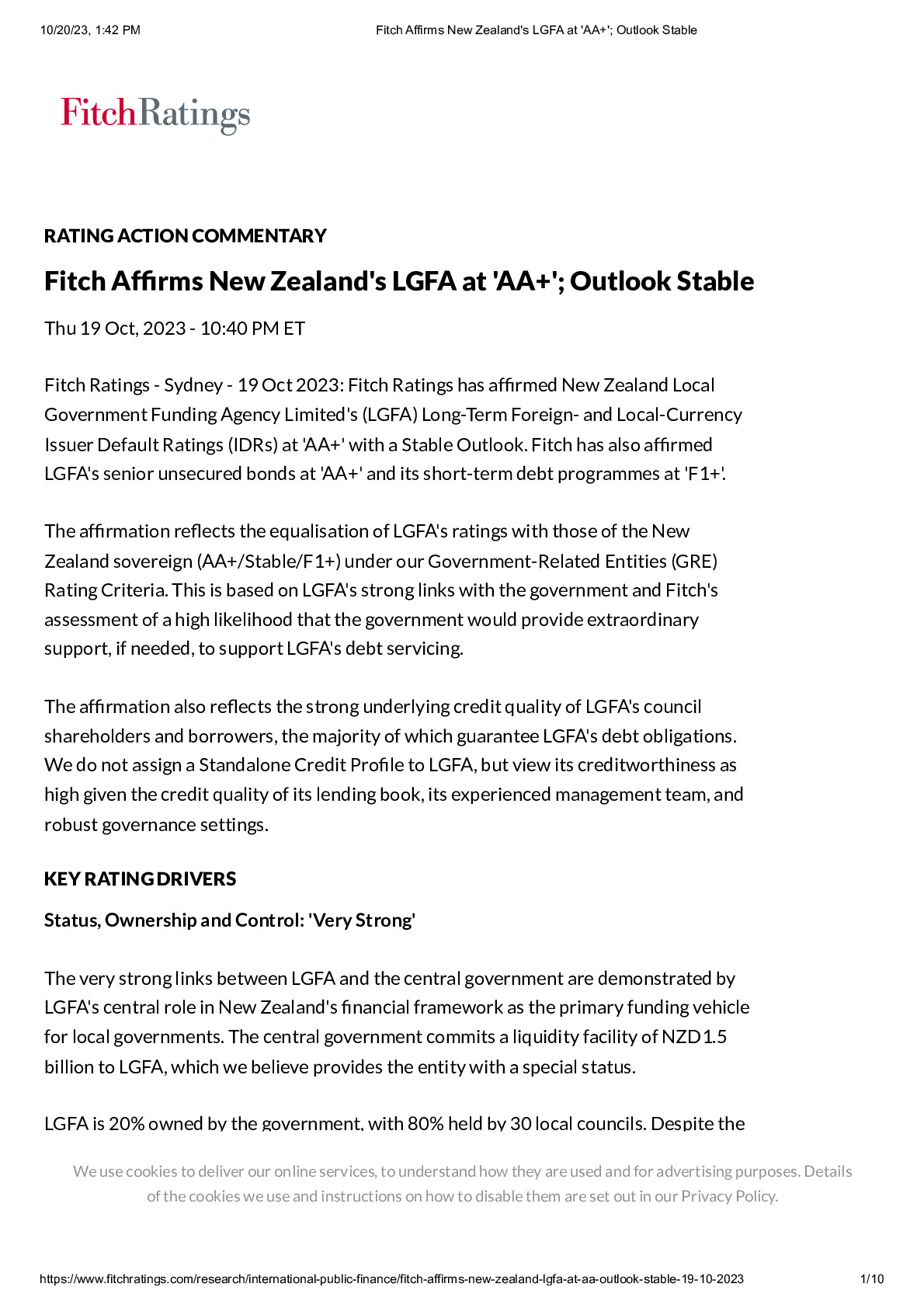 ENDS
Released on behalf of Local Government Funding Agency Limited by Mark Butcher, Chief Executive.
Telephone +64 4 974 6744
Email mark.butcher@lgfa.co.nz
Website lgfa.co.nz