A commitment to assist councils and council-controlled organisations finance projects that promote environmental and social wellbeing in New Zealand.
Green, Social & Sustainability Loans (GSS loans) provide councils and council-controlled organisations (CCOs) lending at a discounted margin to enable them to undertake green, social and/or sustainability (GSS) projects that will help drive forward ambitious climate, environmental and social projects in the New Zealand local government sector (GSS Loans).
LGFA offers GSS Loans in 12 separate categories, comprising 9 green categories and 3 social categories.
To qualify for a LGFA GSS Loan, a project must achieve one or more of the following:
Promote the transition to a low-carbon society

Lead to verifiable reductions in greenhouse gas emissions (accumulated impact where possible)   or energy consumption

Promote resilience to climate change

Support adaptation to climate change or adaptations that are, in some other way, related to New Zealand's national energy, climate and environment targets

Form part of a Borrower's systematic work on climate change and the environment, and have relevant plans and strategies as their foundation

Provide clearly defined social benefits to the community.
In addition to the category-specific documentation, the following information is required for all GSS loans:
The estimated total cost of the project;

The date on which construction work is expected to start:

The expected completion date; and

The expected lifetime of the project.
The Asset Assessment Summary provides a short form overview of each of the 12 project categories under the LGFA GSS lending programme.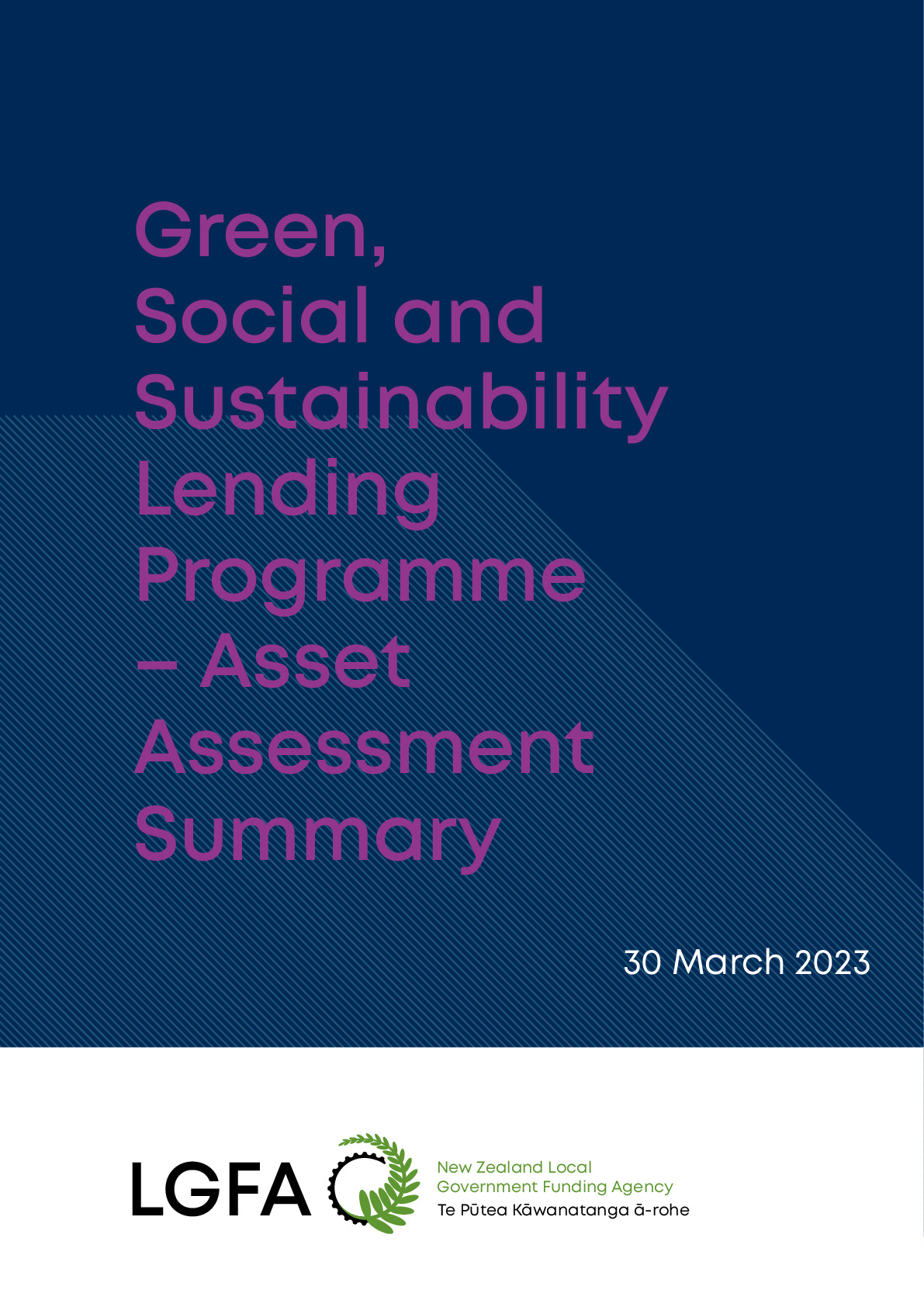 The Criteria Summary provides answers to a frequently asked questions regarding funding under the GSS programme.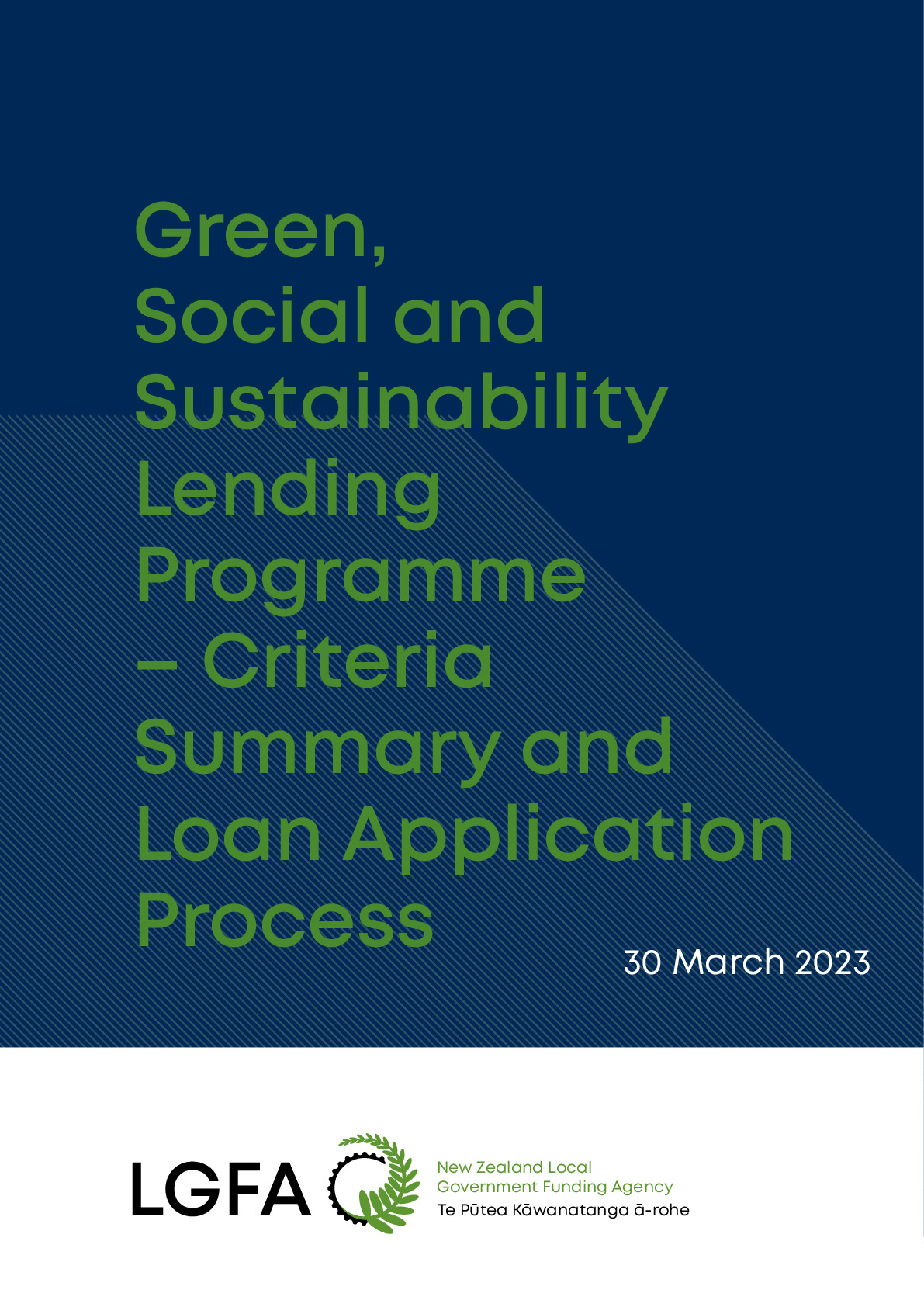 GSS Loans are documented as debt securities under LGFA's Multi-issuer Deed and classified as 'GSS Loans' in LGFA's Green, Social and Sustainability Lending Programme – Criteria.
The LGFA GSS Criteria provides background to LGFA borrowers on how to access LGFA Green, Social and Sustainability loan funding.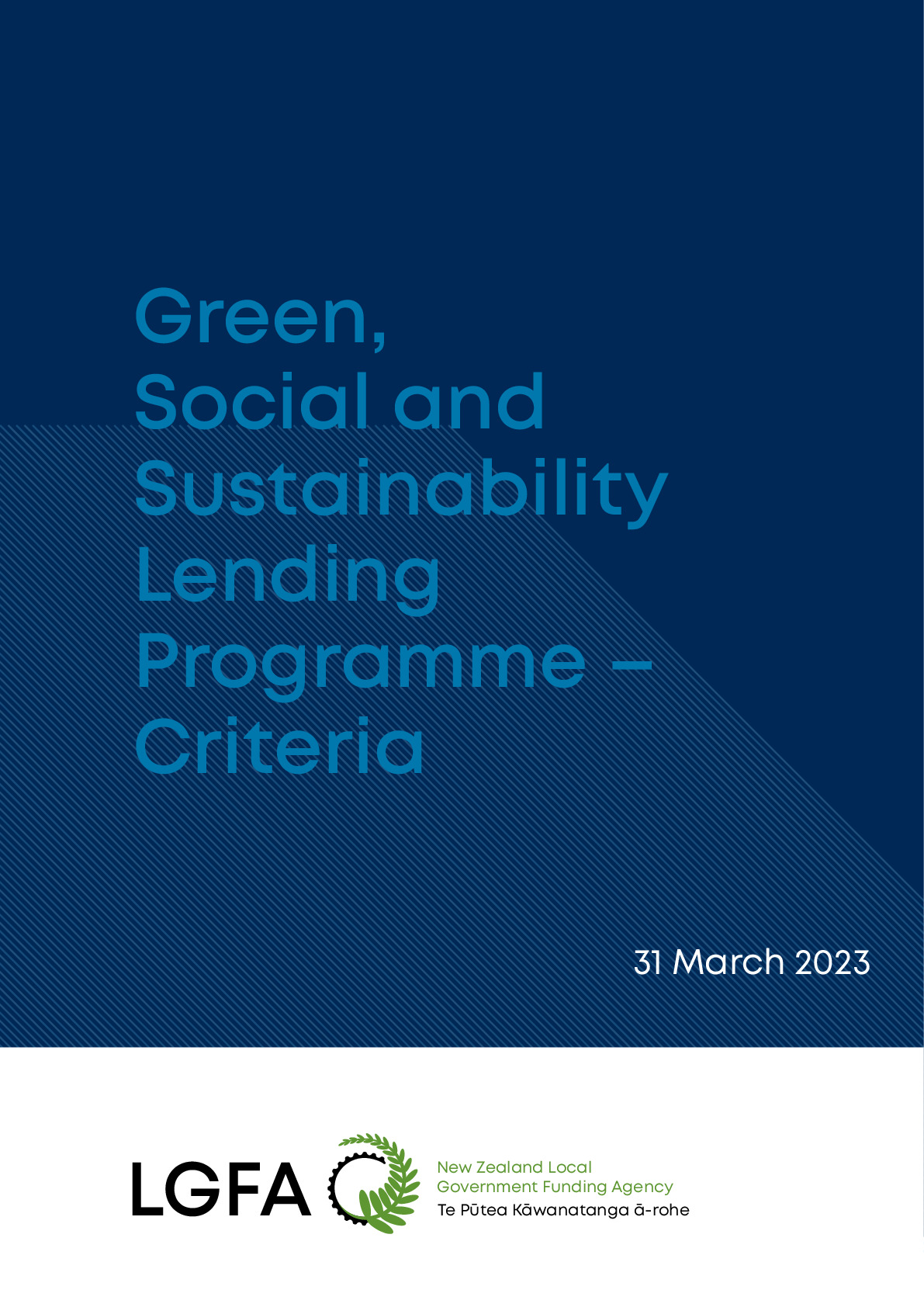 LGFA are happy to assist in answering any questions on the GSS criteria or process for applying for a GSS Loan. We also welcome queries to assist assessing which projects in a borrower's asset portfolio could potentially qualify for a GSS Loan and we are happy to provide advice on the measures you could take in relation to future projects so that they may qualify for a GSS Loan.
Nick Howell – Head of Sustainability
Tel: + 64 21 227 3738
Email: nick.howell@lgfa.co.nz